Research Management & Macro Team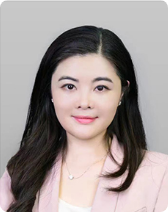 Eva Yi joined Huatai Securities as Chief Economist in October 2020. Eva previously worked at CICC as their Chief Economist (March 2015-September 2020). Prior to joining CICC, Eva worked on both the buy side and the sell side.
From 2004 to 2009, Eva worked at Goldman Sachs (Asia) in Hong Kong, as an economist covering the greater China and Asia ex-Japan region.
From 2009 to 2013, Ms. Yi served as the chief economist and strategist at Keywise Capital Management in Hong Kong. Eva launched Calabas Capital ltd. in 2013 and served as portfolio manager in 2013-2015.
Ms. Yi graduated from Mount Holyoke College (Massachusetts, USA), and majored in both Economics and Studio Arts.
Eva has been one of the top-ranked China Economists at the Institutional Investor China Poll for the past 3 consecutive years.