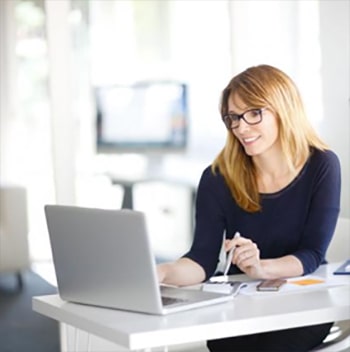 How Huatai Institutional Securities Approaches the Chinese Financial Markets
China is the last large-scale piece of global equity and fixed income market capitalization not penetrated by global investors. It is the second and fourth largest equity and fixed income market, respectively, with only low-single-digit penetration by international investors. China is internationalizing its securities markets, and it is opening opportunities for alpha seeking active investors, for continuously expanding passive and quantitative funds, and for global asset management and financial companies looking to grow their client base.
Regardless of how investors perceive China, at 16-19%* of Global GDP, and with the largest middle class population in the world, now c. 500 million people and over 1.5 times the total US population**, institutional investors need to expand their sources of insight and bases of understanding for this deep, massive, and complex market.
Introducing Huatai Securities' Institutional Securities Group
One of China's top-ranked Investment Banks and Broker-dealers with strengths across Investment Banking, Institutional Securities, Private Wealth, and Asset Management.
In institutional securities, Huatai is expanding its leading China market footprint to provide international investors with the insight, the understanding, and the products they need to invest in China's growth economy to Global Investors. Whether it is a Hong Kong "H" share, a mainland "A" share, or a China ADR traded in the US, Huatai Securities has the research, the corporate relationships, and the executing capability for all of them.
Institutional Investment Research
In 2019, Huatai Securities Investment Research Ranked #1 In Institutional Investor's All-China Research Poll.
Huatai offers comprehensive Chinese equities and fixed income research led by more than 139 writing analysts across 36 teams. In the Institutional Investor poll, 25 of these teams were cited in the "TOP 3", and 11 teams placed first. Even more notably, four of our analysts were cited in the "TOP TEN" category of best analyst across all sectors.
A Universe of Possibilities
Huatai Securities researches a growing universe of more than 815 Chinese names across China (A), Hong Kong (H), and New York (N). Our covered names represent more than $8 trillion in market value and $38 billion of average daily trading value. Our universe covers more than 72% of the MSCI large-cap A-share inclusion index, and 50% of the MSCI A-share SMID Cap inclusion index. Huatai research is growing its research footprints, adding new coverage in the past month equivalent to approximately 20% of our research universe.
A Chinese Research Universe focused on Institutional Investor Interests & China's medium term-growth potential
At Huatai, the focus is not on whether China's total growth rate has peaked or not, but where China's 500 million strong middle-class population will drive growth from here. Huatai is an investment bank focused on secularly growing industries including TMT, Consumption, Healthcare, & Fintech, and this is where Huatai's fundamental research strengths lie too.
Huatai's Research Universe covers more than 95% of the A-share consumer discretionary index, 90% of the consumer staples index, and 75% of the financials index. Huatai covers more than 120 names in the Communications and IT sectors combined as defined by GICS, and our China A-share footprint of the healthcare GICS continues to expand. Further, as one of the top 3 sponsors of new companies Joining the STAR MARKET, Huatai's coverage of will only expand in the science and tech fields.
Ideas, Liquidity and Depth – What China Offers to Global Institutional Investors –
In a world where markets are so meanly efficient that deriving an investment edge is so difficult that more money managers underperform than outperform, Huatai Securities proposes to look at more alpha opportunities in another mega-market.
Only China's A-share market comes close to having the same number of stocks as that of the US trading more than US$25 million per day, China significantly exceeds the US in the number of issues that trade at least $10 million.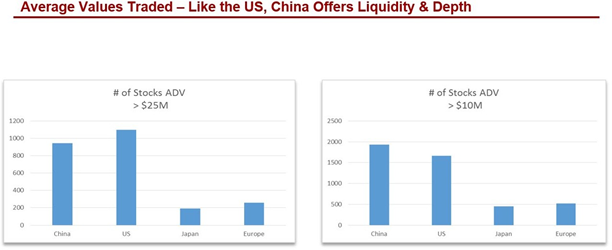 Huatai believes the large number of stocks trading with significant liquidity provides a "Discovery Universe" of names and opportunities for investors to evaluate as China's middle class continues to develop. And with only 4% ownership by foreign investors overall, fundamental convictions can lead to Alpha generation. The below shows the number of issues that actively trade and meet revenue growth and ROE criteria: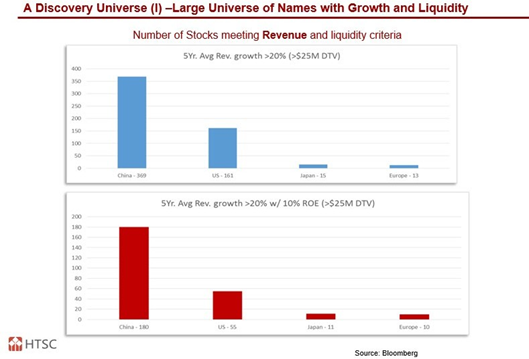 Corporate Access Platform
Huatai Brings its Leading Corporate Access platform to Global Investors – With a team of over 700 investment bankers plus a research team of over 130, Huatai has developed relationships with corporations, public sector representatives, and China thought leaders who can add critical value to enhancing an investor's knowledge base and due diligence requirements. Multiday semi-annual China conferences, numerous smaller field trips and corporate days, and especially customized visits are available to Huatai Securities' institutional clients. And in 2020, given this year's global health crisis, Huatai is bridging the information divide by providing a wide array of investor conference calls on a daily basis.
Huatai's hosted its May 2019 Semi-annual Conference at the Grand Hyatt Shanghai at the top of the famous Jinmao Tower.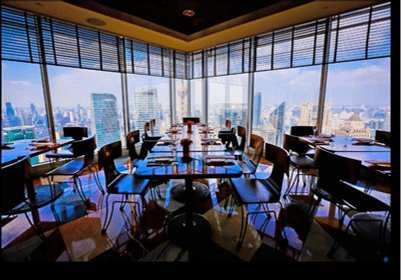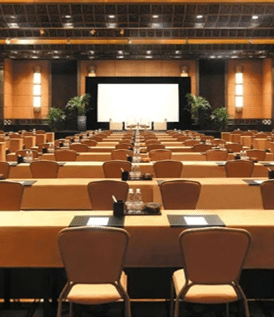 All-in-One Execution Services, across the China, Hong Kong, & the US
Huatai USA's Trading system and technologies takes advantage of trading technology and sources of liquidity available today that enable Huatai to meet the industry's best execution requirements. Huatai's legacy-free and state-of-the-art US trading system offers investors a surprising array of venues for US equity execution and for connecting with Hong Kong and China.
Execution services include:
Cash, Programs and electronic executions Hong Kong (H-shares)
China (A-shares) via the Hong Kong Connect or QFII All US Equities including China ADRs.
A-share Inventory access – Huatai has special capabilities in both on-shore and off-shore A- share access, offering a unique "dual-pool" opportunity.
China Blocks – Huatai is also one of the largest A-share block dealers, transacting daily from Shanghai at the close in a pipeline of company names that can provide liquidity to institutional investors.
* Source: IMF: In 2019, the IMF terms China as 19% of global GDP on a purchasing power parity basis (ranking #1), and 16% on a USD basis (ranking #2 globally).
** Source: McKinsey projects China's middle class, household with 50% of their income available for discretionary expenditures, will be 550 million people in size.]
---